On Friday, Jan. 28th, 2023, 2 p. m., our Electronic Auction 4
will take place in which we offer international coins,
a collection of Chinese coins,
and numismatic books.

Here you can register for bidding:
https://www.biddr.com/auctions/mmgmbh/browse?a=3185
<![if !vml]>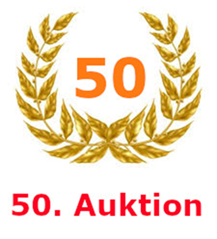 <![endif]>
Our next sale will be Auction No. 50, and we plan to celebrate the occasion with a particularly good auction. We have already been promised a collection of ancient coins of the highest quality. We will gladly accept further suitable consignments of complete collections or good single coins. Please give us a call: Telephone +49 (0)7621 48560, or email us: info@muenzenundmedaillen-gmbh.com.
Our Auction No. 49 took place on 20th November 2020 in Weil am Rhein under Corona conditions: no clients were allowed in the  room, so all bidding took place either in the form of written bids sent in advance by post or email, by telephone during the auction itself or or via internet live bidding, which was expertly organised and carried out by the company biddr.com. The auction was a great success: 90 % of the lots were sold, and the hammer prices brought 145% of the estimates. Many of the ancient Greek coins were acquired many decades ago from our parent company, Münzen & Medaillen AG Basel, or had equally respectable provenences- beautiful coins with good provenences are much sought after by collectors nowadays, and bring high prices.
<![if !vml]>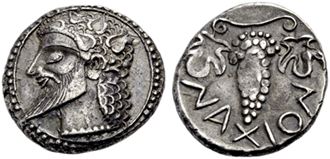 <![endif]>
The title piece, a drachma from Sicilian Naxos, with an archaic Dionysos head and a provenence from a Münzen & Medaillen AG auction and a Spink auction, was sold for 57.000,-.
<![if !vml]>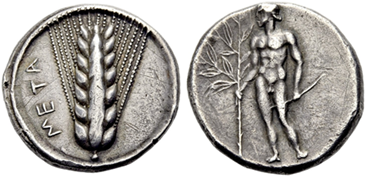 <![endif]>
A stater from Metapontum, with an estimate of 500 Euros, brought 5.000 Euros- ten times the estimation, due to its provenence from the Evans and Jameson collections, and because it is illustrated in the catalogue of the Antikenmuseum Basel. A series of staters from Tarentum, which were all well centred and well preserved, mostly brought prices of between 500,- and 850,-.
<![if !vml]>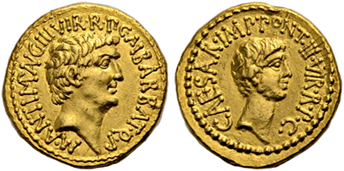 <![endif]>
Among the Roman coins, an aureus of Mark Antony and Octavian, which originated from an auction  of the Frankfurter Münzenhandlung E. Button from the year 1965 and estimated at 30.000,- brought a total of 41.000,-. It was followed by Medieval and Modern coins, which mainly originated from a Southern German collection. The Ausbeutetaler from Fürstenberg brought prices between 2.220,- and 4.600 Euros. The coins from Baden and Württemberg, along with the Bracteates from the Lake Constance region, brought good, but foreseeable prices. One exceptional hammer price deserves to be mentioned:
 <![if !vml]>
<![endif]>
An Austrian Kreutzer from the Mint of Wiener Neustadt with the clearly legible date 1456, well struck and extremely well preserved, was bought by an American collector of "early dated coins" – dated coins minted before 1500- for the hammer price of 2.700,-.
The postage and packaging of the coins following the auction was carried out quickly and efficiently from our side. However, due to the Corona virus  and travel restrictions, this year few people were able to hand over their Christmas presents in person – instead, they were sent by post, which caused a great strain on the postal service, not only in Germany, but also in the USA and in other countries. Parcels to the Netherlands- our neighbouring land and a fellow member of the European Union- took six weeks before being delivered. Deliveries to the USA took between three weeks and three months.